http://www.facebook.com/valveaudio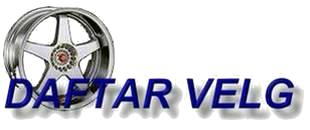 Audio Schematics, PCB, Electronic Kits
Listed below are schematic for audio circuits. Click on the name to view the schematic.
Here's a Protel format (version 2.5 or 2.7.1) files of many car audio circuits PCBs that I made over this time. Click your right mouse, and choose "save target as" to save the file.
PCBs....Note that all PCBs are mono unless for stereo it is noted by (ST)
VARIOUS CAR AUDIO SCHEMATIC + PICTURES
Here's schematics contributed by car audio enthusiast. If you have something to share, please email us.
| | |
| --- | --- |
| SCHEMATIC + PICTURES | CONTRIBUTOR |
| SG3524 CAR SMPS | Stephen McFadyen |
| | Shaun (South Africa) |
| | Benedek from Hungary in electronic contest |
| | Shaun (South Africa). Nice work on pwaxl3.pcb |
| | Sergio Sanchez Moreno from Spain |
| | Shaun have finished pwaxl3.pcb. Truly state of the art. |
| | Wes from Australia |
ACCESSORIES
| | |
| --- | --- |
| NAME | PRICE |
| ECC83 SYLVANIA | 35.00 |
| ECC82 SIEMENS | 25.00 |
| TUBE SOCKET 9PIN | 3.00 / 4.00 |
| TRANSFORMATOR 2X18V/0.5A | 4.00 |
| TRANSFORMATOR 2X32V/5A | 16.00 |
| TRANSFORMATOR 2X32V/10A | 20.00 |
| TRANSFORMATOR 2X35V/10A | 26.00 |
| TRANSFORMATOR 2X47V/10A | 30.00 |
| TRAFO R CORE 2X18V/0.5A | 25.00 |
| TRAFO R CORE 2X24V/0.5A | 45.00 |
| TRAFO R CORE 0-275V/0.1A + 0-15V/1A | 45.00 |
| TRAFO R CORE 2X35V/5A | 160.00 |
| HEATSINK 15CM | 5.00 |
| HEATSINK 20CM | 6.00 |
| HEATSINK 30CM | 9.00 |
| CAP 10.000UF/50V MARCON | 8.00 |
| CAP 10.000UF/80V MARCON | 12.00 |
| CAP 8.200UF/80V SANHWA | 9.00 |
| CAP 15.000UF/80V SANHWA | 13.00 |
| CAP 10.000UF/100V SANHWA | 15.00 |
| BOX TONE CONTROL | 15.00 |
| BOX PARAMETRIC | 15.00 |
| BOX PREAMP FLAT | 15.00 |
email : lumanauw@bdg.centrin.net.id